We have some cool site features that will bring your ads more clicks... Site Surf, Referral Mailers, Viral Links and Rotators, Full Page Login Ads, Residual Builder, And Soooo Much More To See....

Join For FREE RIGHT NOW, and Enjoy the Absolutely INSANE OTO's and Awesome Advertising.

Grab a Free $100 Advertising Package Now, And a Monthly Ad Package If You Upgrade!

What Can You Do With This Instant Free Traffic?
Build Your Downlines
Promote Affiliate Programs
Build Your List
Promote Membership Sites
Drive Traffic to Sales Letters
Recruit Affiliates
Generate Leads
Announce New Programs

"The Money Is STILL In The List!"
If you have ever tried to build your own email list before, then you know how difficult it is. It can take weeks, months or even years to get people to join your list. But, contrary to what some people will tell you, Email Marketing and List Building are still the best ways to market your services and earn the money that you deserve. Now you don't have to struggle for years to build your own list... Because there is a way for you to get a powerful, effective and responsive email list TODAY!
So what are you waiting for? New prospects are joining every single day. Your list could be growing not by weeks and months, but by minutes and hours. Get Your List Building Membership, and the $100 in Free Traffic Right Now!

In fact, you can start emailing up to 442 prospects right away.
More Features at Text Ad Traffic... We have all the latest scripting at Text Ad Traffic, that allows members to get awesome advertising at a decent price...Members can read all solos on site, keep track of commissions and active status.... Get Access To the Residual Builder...Run Full Page Login Ads.... Earn Credits for Surfing Sites.... Use the Viral Rotators and Viral Links.... And Win Referral Contests!
To Your Online Success,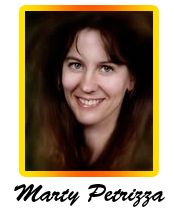 P.S. Act fast because we DON'T know how much longer we can give away the $100 worth of advertising. ONLY the next 500 members to claim will receive this bonus. After 500 have been redeemed it will be reduced.
Note: At Text Ad Traffic we have a strict policy concerning bouncing emails and regularly delete members whose email addresses 'bounce' (return emails to our email server as non-deliverable). To that end the number of members may fluctuate up and down when members are deleted, but it does mean that your emails are going out to people who can receive them (unlike many other sites where the member count usually includes a large number of undeliverable email addresses, giving a false impression of the actual size and effectiveness of the site).
Note: This is NOT a multi-level-marketing site, matrix, pyramid scheme, get-rich-quick scam or anything resembling that kind of site. This is a ONE-LEVEL commission-based advertising site only. We do not guarantee you will make any money with Text Ad Traffic because, as with anything marketing related, it is entirely down to how much time and effort you are willing to put into it that determines how much you get out of it. There is no such thing as a get-rich-quick scheme.